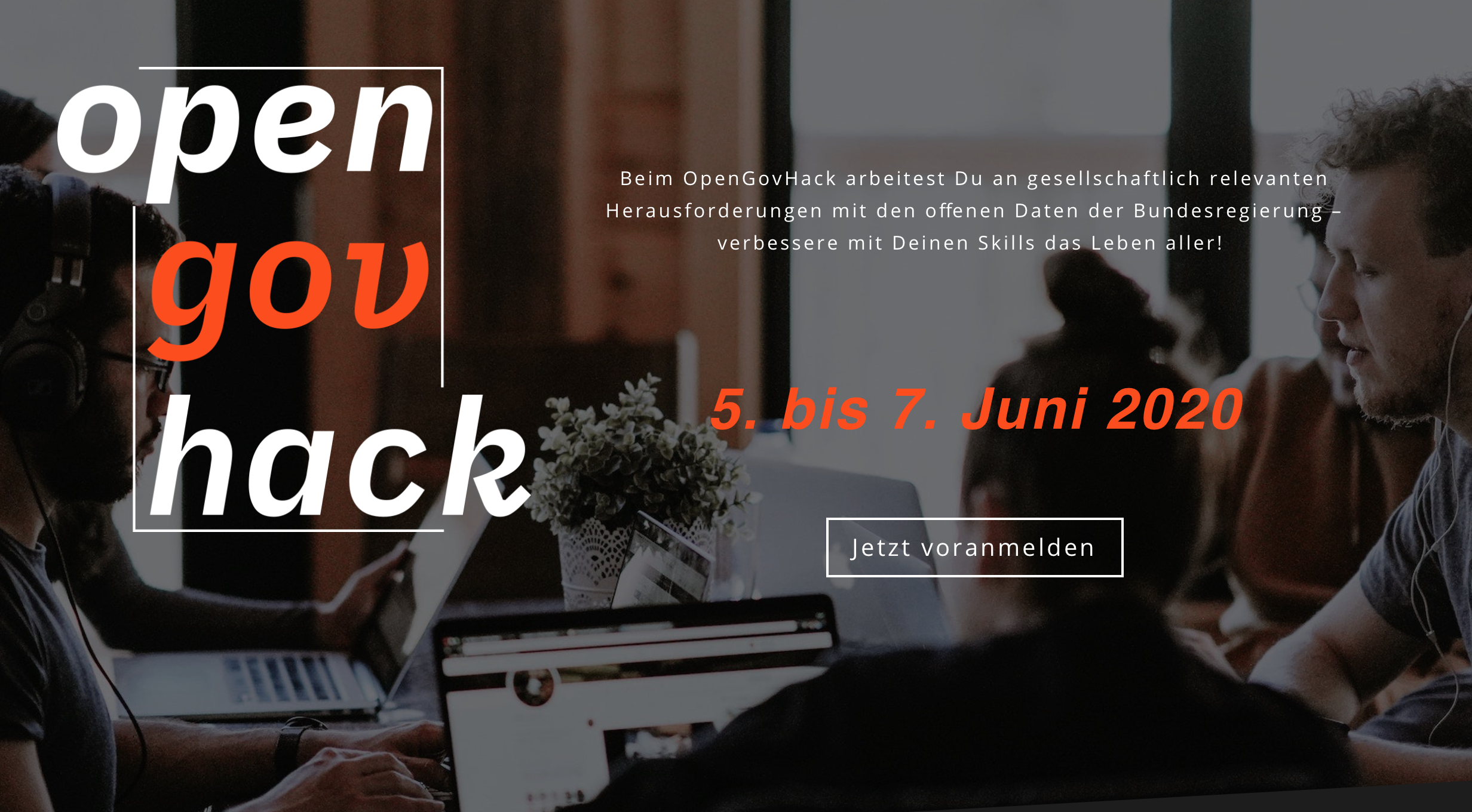 Due to current circumstances, the OpenGovHack will be postponed indefinitely.
Project goal
The project idea and our goal is to bring together young digital talents and federal ministries and, by means of open data and new technologies, to solve current challenges in administration – for more participation, transparency and the strengthening of democracy. We, as the young generation, want to give the ministries a young perspective and contribute new ideas and interdisciplinary knowledge ourselves.
Implementation
The event will be conducted as a hackathon in Berlin at the beginning of May. We will draw on expertise from abroad during workshops. Especially Estonia is a role model in the field of digital administration – established contacts enable us to exchange ideas. We are looking for programmers, designers, product managers, data scientists and all others who are interested in Open Data, Civic Tech and the Public Sector to work on challenges together with ministries.