Our members initiate projects and create communication between the young generation and actively involved personalities from the world of business, science, politics and media.
We are united in our conviction that societal challenges must be tackled in an interdisciplinary and international way. To this end, we design projects with added social value.
The Student Forum
We connect committed and internationally minded students and young professionals of all disciplines in a network that thinks and acts cosmopolitan. Moreover, we see ourselves as a politically, non-partisan and ideologically independent dialogue and project forum, with members from the most diverse backgrounds. We offer individual space for shaping within the framework of our project work and thereby promote socio-political responsibility.

Our work stands in a regular exchange with the Tönissteiner Kreis e.V. and prepares our members for international assignments in high-responsibility positions.
The Student Forum is significantly sponsored by
Why Student Forum?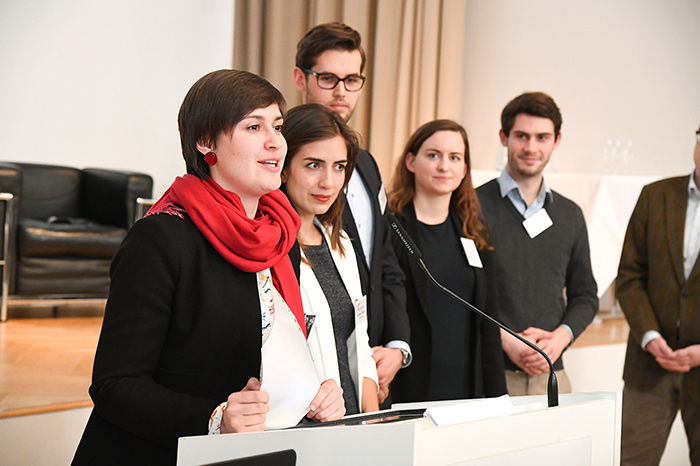 Would you like to promote the exchange between Germany and other countries and create tangible social value through your commitment? If so, the Student Forum offers the ideal framework for implementing your project idea together with other motivated university students.
Current Projects
The centrepiece of the student forum is the project work. It takes place in project groups, which form and organise themselves independently. Since our members live and study in many different places, it is not unusual for project teams to work together across different time zones.
Our projects share the principle of adding value to society. However, the areas change every year as our members dynamically shape and initiate the projects. Our current project breakdown is as follows: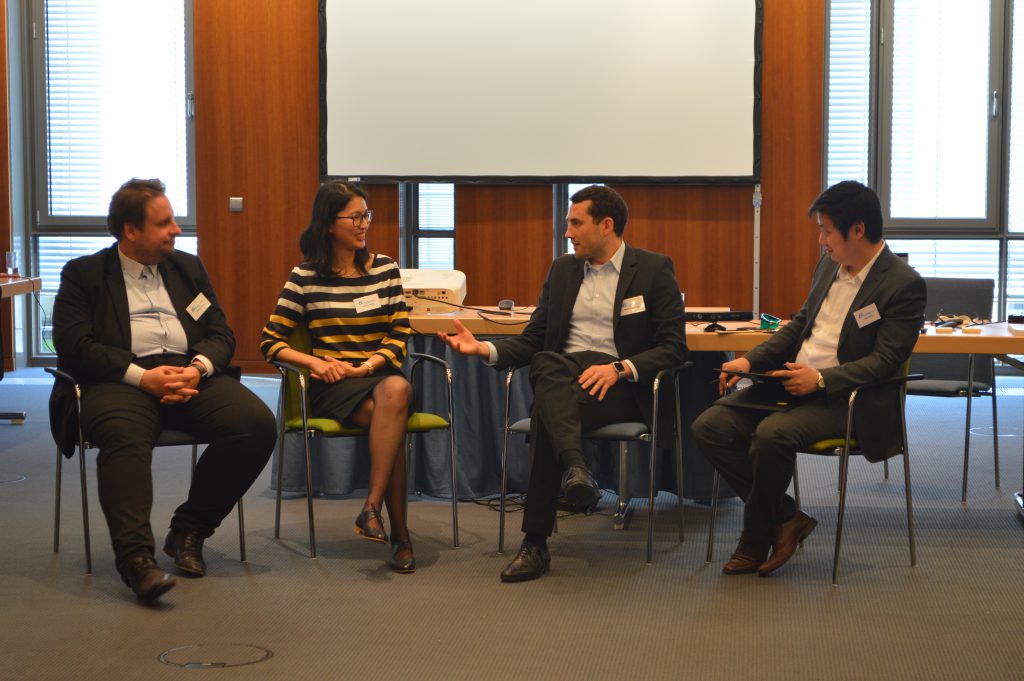 Political Consulting
With the OpenGovHack, ideas for digital solutions in public administration are to be developed in a hackathon.
The project Women* in German Diplomacy is developing a policy paper with recommendations for action to increase the proportion of women* in leading positions in the Federal Foreign Office.
All roads lead to Berlin? Diversity in Politics! analyses how political youth organisations are positioned internationally and locally.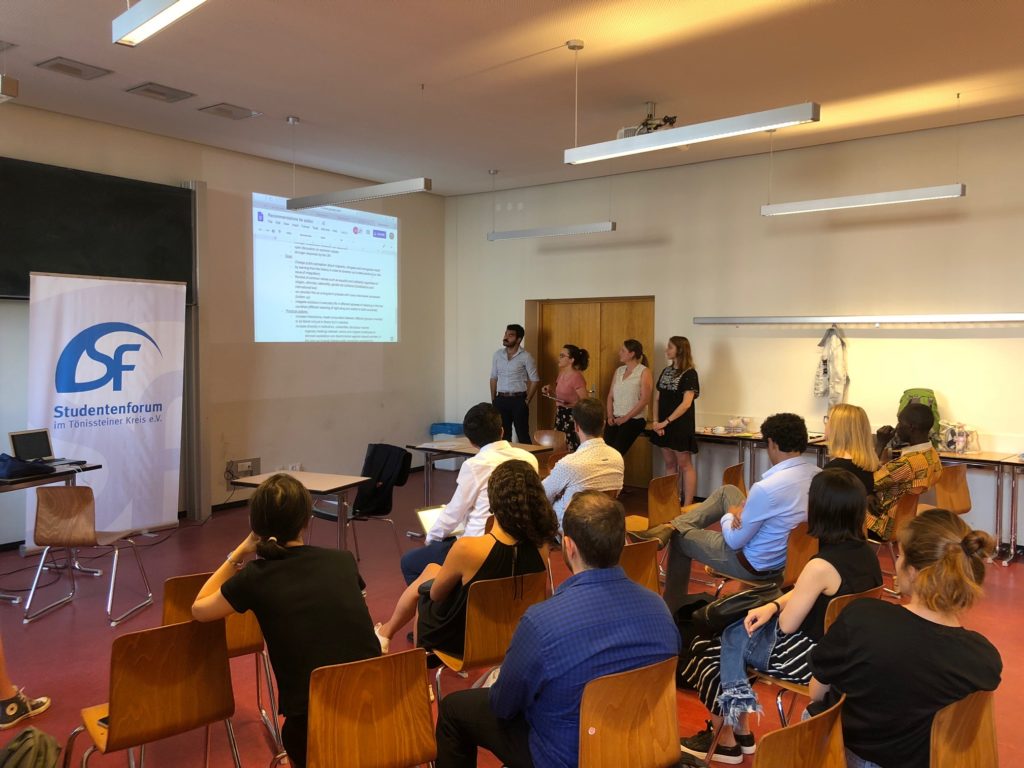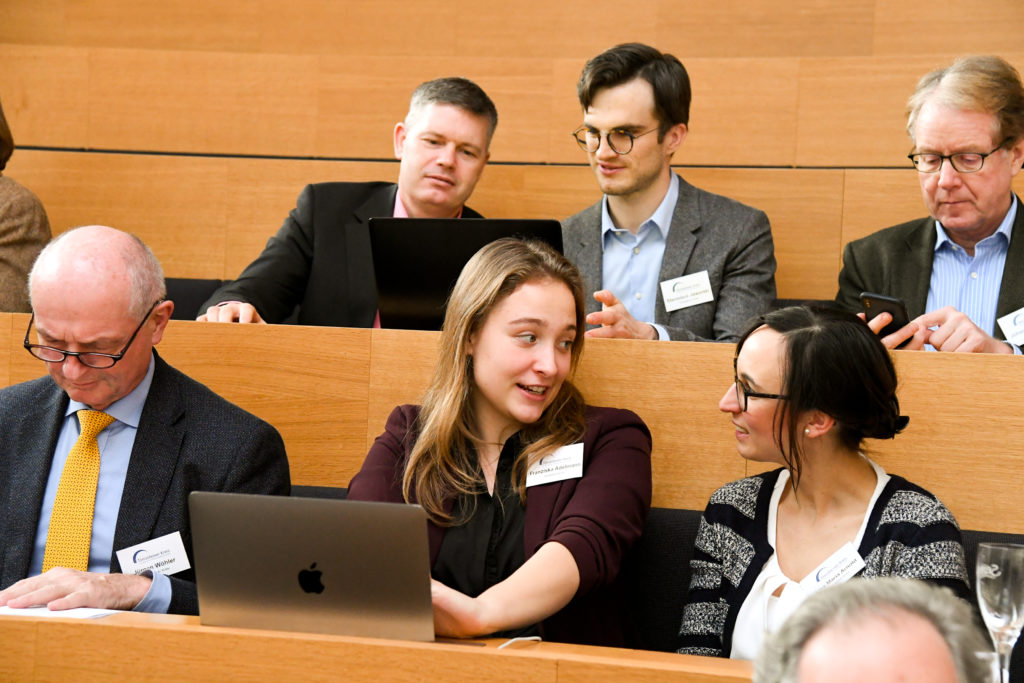 Networking and Skill Building
The #helpregistry wants to become a central gateway for volunteering during the Corona crisis so that everybody can start helping fight the coronavirus and maintaining the system more quickly.
The fifth Sino-German student dialogue event aims to foster the exchange on innovations in the three dimensions Fintech, Biotech and Green Innovation.
The International Summer Academy 2020 offers a discussion forum for student members of the Politeia network on the topic "Digitization – Future of Work".
Student Forum (SF) testimonials