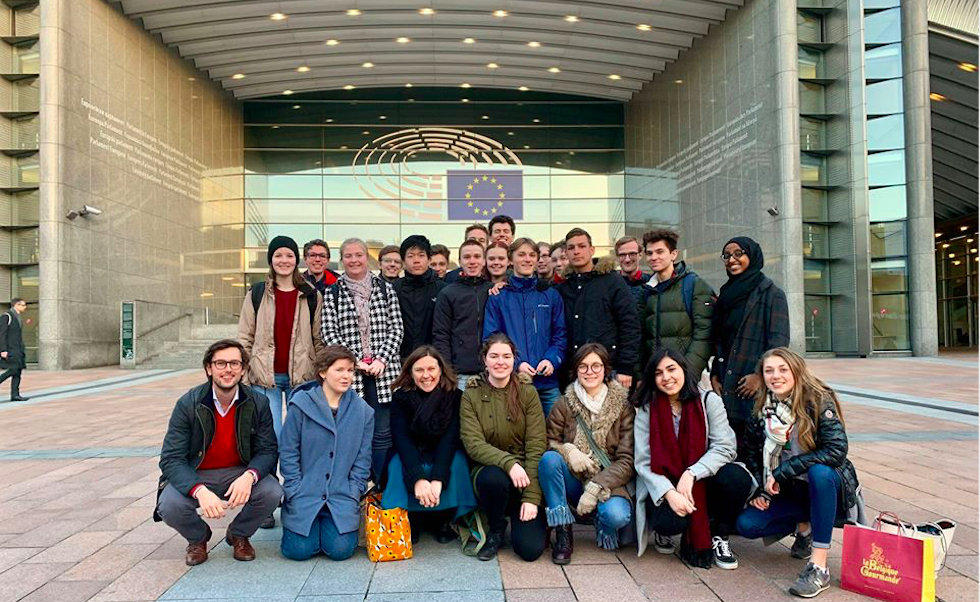 The Schülerkolleg International is a joint program of the Tönissteiner Kreis and the Student Forum. Following our motto "Acting Worldwide", we want to provide motivated students with convincing inside views into international professional fields, inspire their desire for internationality in education and career, and at the same time support them in finding their way in view of the variety of possible professions and courses of study. At the very heart of the college are the joint trips to Berlin and Brussels. Due to the ongoing pandemic, we have adapted the program: We are combining an ongoing online series of events on a variety of topics and formats with a collegiate trip in the summer of 2022. In addition, students and young professionals from the Student Forum act as mentors for the current Schülerkolleg fellows, passing on their knowledge and rich (international) experience.
Contact:
Website: www.schuelerkolleg-international.de
E-Mail: info@schuelerkolleg-international.de
Student Dialogue (Schülerdialog)
As part of the Schülerkolleg International, members of the Student Forum give presentations to high school students about the international orientation of education and careers. In our view, Germany's future depends on the existence of a large number of students with experience abroad and intercultural skills. In this context, the Student Dialogue seeks to motivate international careers.
Project Team:
Project team: Aida Baradari, Svenja Bauer, Aurelia Bleinroth, Leroy Brünner, Jan-Philip Graf, Marla Hinkenhuis, Christina Langer, Carolin Marschner, Karim Saleh, Sagithjan Surendra, Jessica Ziegler
Members of the Tönissteiner Kreis: Leonie Vierck, Elisabeth Jenschke, Martin Schmid