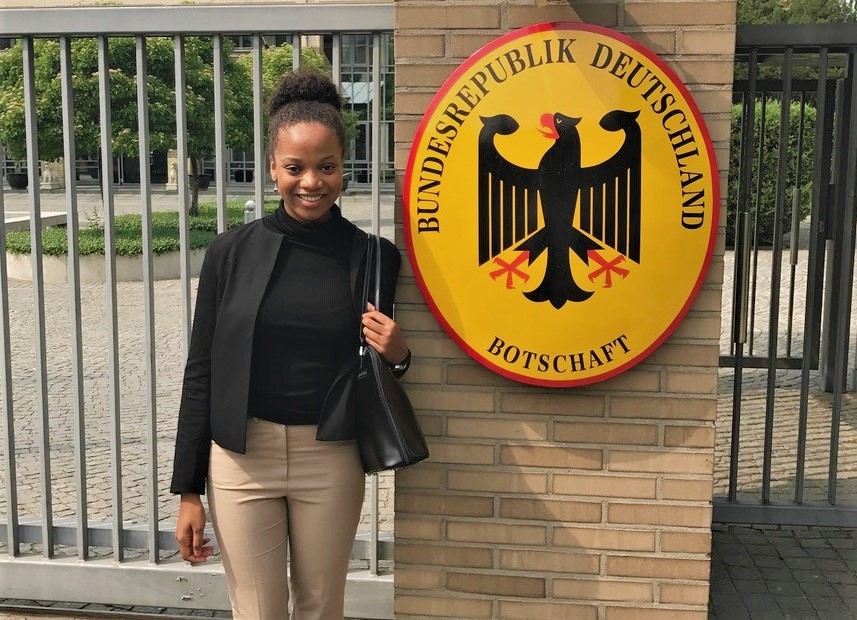 In the scope of this project, a strategy for more equity in the Federal Foreign Office will be developed from the viewpoint of the next generation. Based on interviews with diplomats, concrete proposals for action are given to the Federal Foreign Office.
The aim of our project is to develop a catalogue of concrete proposals that the Federal Foreign Office (AA) can put into practice in terms of an equal rights strategy. We believe that a young, unbiased perspective can help to better identify existing discriminatory structures and gradually make them more inclusive through new ideas and approaches.
Implementation
Interviews with female diplomats should provide the opportunity to analyze and report on the structures, experiences or conditions in the AA which are difficult for women*, honestly and without any reservations. In order to further explore this aspect, the qualitative dimension of the interviews should allow us not only to grasp the structural and mechanical level, but also to capture an emotional and personal level. Complemented by a short survey of young people, we succinctly summarize the results in a paper focusing on possible solutions.
Contact us: frauendiplo@toenissteiner-studierendenforum.de